CHOCOLATE MOLTEN LAVA CAKE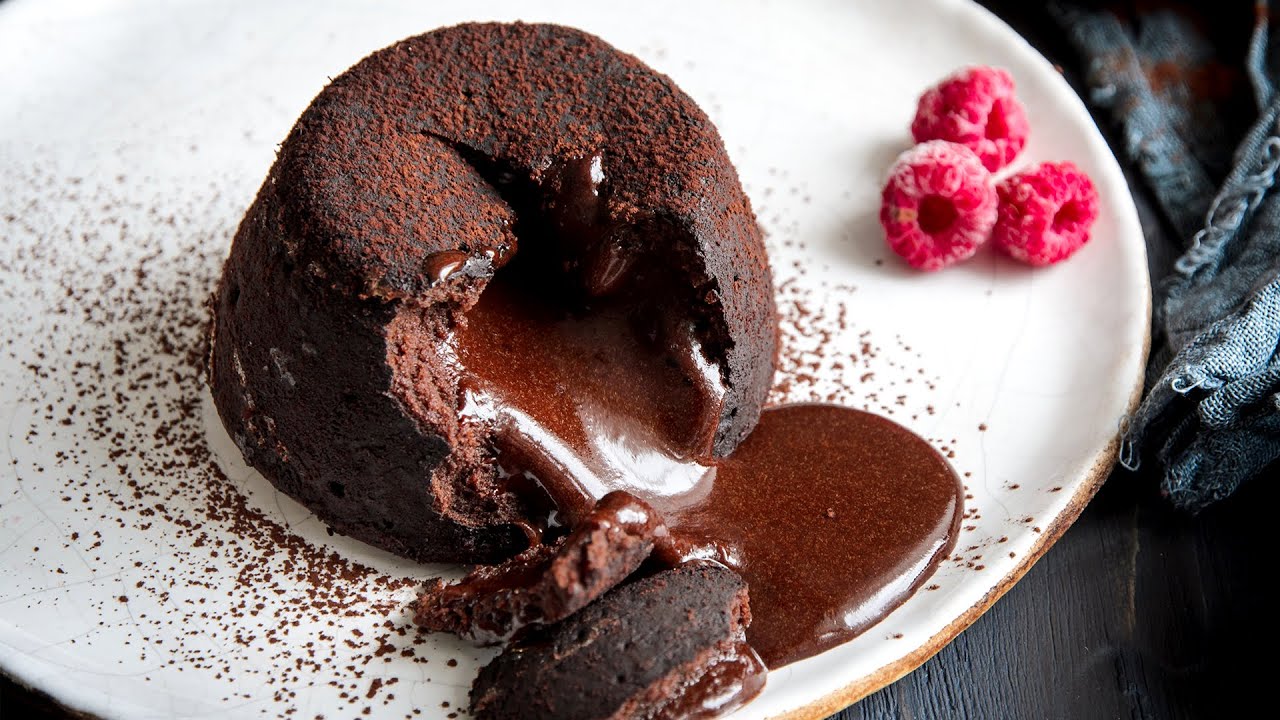 INGREDIENTS
100 gr. dark chocolate

Mark Sevouni 62-72%

60 gr. butter

pinch of salt

50 gr. sugar

2 pcs. eggs

30 gr. flour

20 gr. cocoa

10 ml rum or cognac

1 PC. orange peel
Chop the chocolate and butter, melt in a water container or microwave, mix. Add sugar և salt. Add the eggs one by one, mixing well each time.

Add rum or cognac, zest of one orange. If there is no desire to add alcohol, then we replace it with vanilla extract.

Sift the flour and cocoa, pour in the chocolate mass, mix until it becomes a homogeneous mass.

Lubricate ceramic molds with butter, sprinkle with cocoa. Fill them with dough. ake the dessert in an oven preheated to 220 degrees for 7-8 minutes. Lava Cake is ready.