Yerevan Chocolate Company Participated in Prodexpo 2020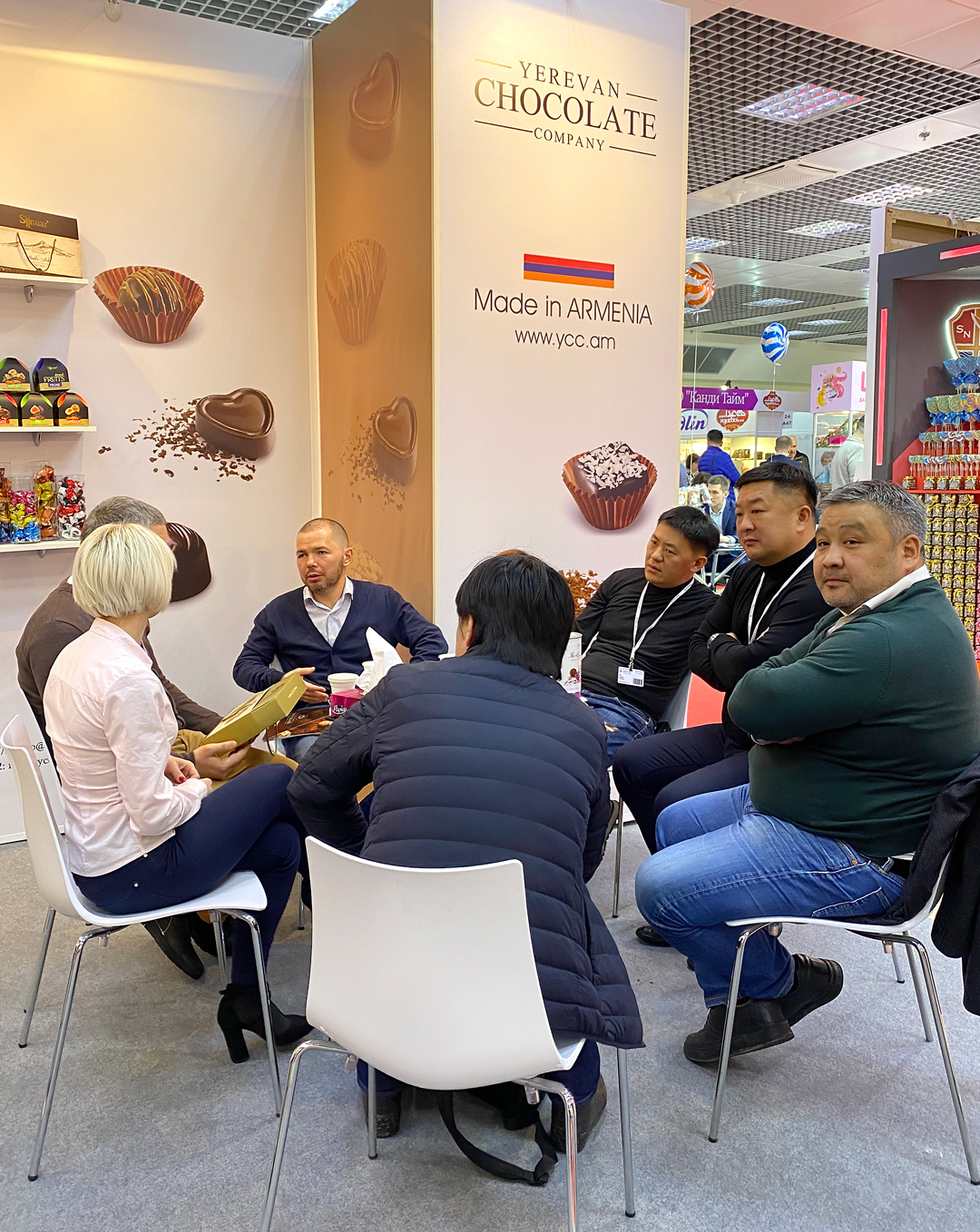 Yerevan Chocolate Company participated in the 27th international exhibition of food, beverage and food raw materials, Prodexpo 2020 organized and held from February 10-14, 2020 at the Expocentre Fairgrounds, Moscow, Russia.
Yerevan Chocolate Company presented its brands "Mark Sevouni" and "Sonuar" in the branded booth.
Prodexpo is Russia's largest trade show in terms of exhibition space, professional interest and market coverage with over 2,400 exhibitors from 69 countries.
It is for Prodexpo manufacturers plan the launch of their new products, trademarks, and brands. Up to 14% of novelties are annually presented at the trade show.